Show your true potential!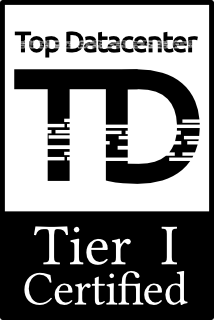 Traditional systems of certification and classification are based on standards and rigid rules which are outdated and unrealistic for a critical and rapidly changing environment as a data center is. Classification and objective classification of a data center must be clear, simple and focused on the physical and verifiable reality versus assumptions and plans that at the moment of truth they don't get the ultimate goal of this: Be standing.
Current classification systems and the dispersion of regulations and certification bodies make the effective global ranking of a data center very complex in a globalized market that needs clear guidelines and objective criteria.
Often best practices from organizations such as ANSI / TIA-942, BICSI 002, Uptime's Tiers, ISO-24762, ISO-20000, ISO-27001, European Code of Conduct, BS, ASHRAE, LEED etc. are to be taken as the basis for comprehensive data center audits.
Data center tiers despite their many years of being around are too narrow and old-fashion in scale and scope to effectively address the needs of the data center stakeholder today. In the mean time, referring to all these entities at the same time and trying to sort out their differences proves unfeasible and cumbersome.
It's not just the data center infrastructure but also its operation; not just its power and cooling but also the civil, architecture, safety, security, cabling, IT and telecom; not just data center availability but also its resilience, capacity, efficiency, and much more; not just for certain industries but specialized per industry; and not just good for a specific continent such as Europe or the Americas but universally and worldwide localized.
Top Data center allows data centers to unify and show all their efforts and their actual achievements by our independent and harmonized clasification label.
How get TopDatacenter rank seal
TopDatacenter Tier
Tier 1 to 4 data center is a methodology to define uptime of data center. Tier 4 data center considered as most robust and less prone to failures. Tier 4 is designed to host mission critical servers and computer systems, with fully redundant subsystems (cooling, power, network links, storage etc) and compartmentalized security zones controlled by biometric access controls methods. Naturally, the simplest is a Tier 1 data center used by small business or shops.
Tier explain:
Tier I Certified Datacenter; 

Single non-redundant distribution path serving the IT equipment
Non-redundant capacity components
Basic site infrastructure with expected availability of 99.671%

Tier II Certified Datacenter;

Meets or exceeds all Tier 1 requirements
Redundant site infrastructure capacity components with expected availability of 99.741%

Tier III Certified Datacenter; 

Meets or exceeds all Tier 2 requirements
Multiple independent distribution paths serving the IT equipment
All IT equipment must be dual-powered and fully compatible with the topology of a site's architecture
Concurrently maintainable site infrastructure with expected availability of 99.982%

Tier IV Certified Datacenter; 

Meets or exceeds all Tier 3 requirements
Air conditioning (n + 2) + UPS connection (n + 1)
UPS (smoothed quality power, overvoltage protection, etc.) designed with (n + 1) minimum 20 Min. Backup time to shut down the operating systems

Structural separation of the server room from other spaces by the minimum 30m

Several fire sections in the data center

Heat dissipation:> = 1500 W / m²
All cooling equipment is independently dual-powered, including chillers and heating, ventilating and air-conditioning (HVAC) systems

ITIL process maturity level 4 (fully documented and modeled on the ITIL model) 

ISO 27001, ISO 20000, ISO 9001

Physical access protection with logging (steel doors / security locks / windowless room or secured window) and an alarm / burglar alarm

Certified staff for the operation of the servers (network technology / operation system)

Stable network connection (5 providers, 2 independent power supply lines)

Running for minimum

5 years

No limited operation due to maintenance

Fault-tolerant site infrastructure with electrical power storage and distribution facilities with expected availability of 99.995%